CONSTRUCTION MANAGEMENT SYSTEM
Construction Management System (CTMS) is a mobile construction project management solution that also serves as a communication and coordination tool for various groups involved on a construction project.
It improves productivity through the automation of manual processes such as: data collection, processing, submission, approval, and billing. It also assists with meeting regulatory requirements through providing standard templates for compliance and reporting to the Building Construction Authority. This helps to reduce wastage due to having re-work errors made. This improves productivity and frees up resources to perform more value-add work such as focusing on sales and service delivery to customers.
CTMS is IMDA prequalified solution for Enhance iSPRINT programme. The support is up to 70%, SMEs pay at least 30% upfront to the vendors. IMDA will reimburse the support directly to the vendors.
As part of the move to simplify the grant application process, IMDA introduced the concept of pre-qualified infocomm packages supportable under iSPRINT. These bite-sized, ready-to-use solutions enable SMEs to start deploying IT into their operations quickly and easily.
Sector Solution, SMEs who want to deploy proven sector-specific solutions may refer to the iSPRINT pre-qualified solutions list, both Off-The-Shelf and Pay-Per-Use that meet IMDA's prequalification requirements.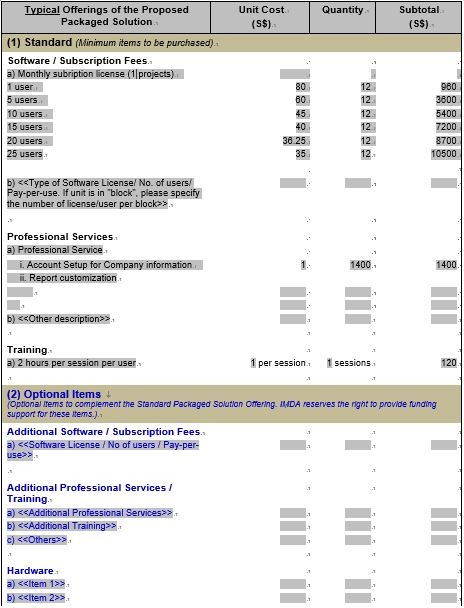 Contact us for more information.